Top Stories
Phrimpong to premiere 'The Salary EP' after unveiling artwork and tracklist
The premiere is on Sunday, December 1 at The Basement Bar and Lounge, Kumasi City Mall.
Tipped to be one of the most talked-about studio tapes by one of Ghana's favourite fast-rising conscious rappers, Phrimpong, check out details on the Salary EP's song titles, features and production credits.
Phrimpong on Monday evening unveiled the official artwork and tracklisting for The Salary EP prior to the grand premiere at The Basement Bar and Lounge.
The 6-track pulsating tape with one interlude features iconic names, both mainstream and emerging, including Trigmatic, Obibini, Lyrical Joe, iAlien, Kyeinwom and songstress Ohenewaa with lively production credits to the indomitable Apya and Jay Scratch.
The premiere of 'The Salary EP' is scheduled for Sunday, December 1 at The Basement Bar and Lounge, Kumasi City Mall underground car park at 9 pm prompt. 
The free entry event has Professional teacher and comedian, Teacher Kwadwo as your MC, with performances from Trigmatic, Akete Boge, Qweku Premo, Frank Naro and King Paluta.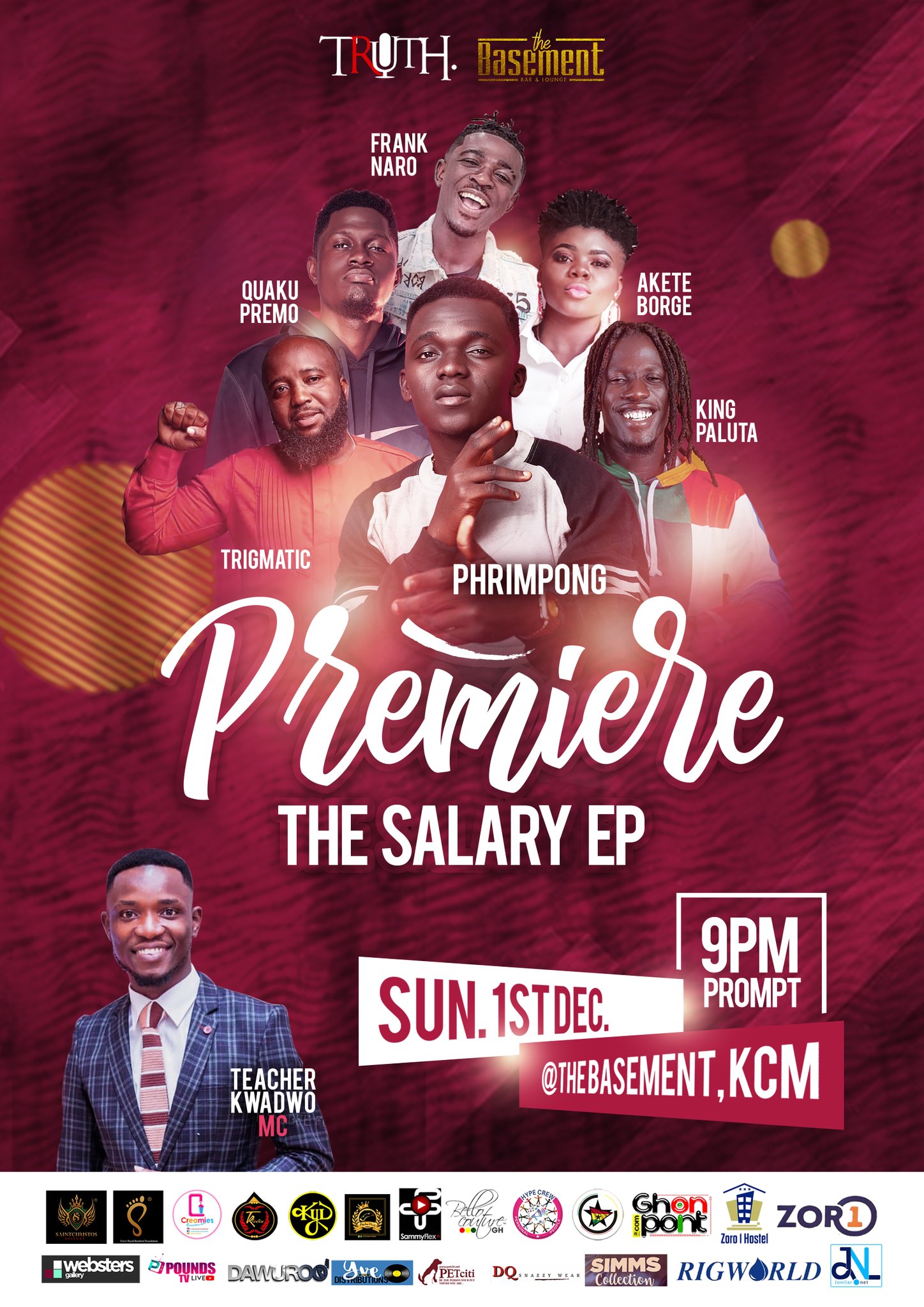 The tape will be available on all digital stores worldwide immediately after the premiere. Follow Phrimpong on @Phrimpongsongs across social media for more details.
THANK YOU for constantly reading our stories. Kindly like, comment and SHARE stories on all social media platforms for more entertaining updates!